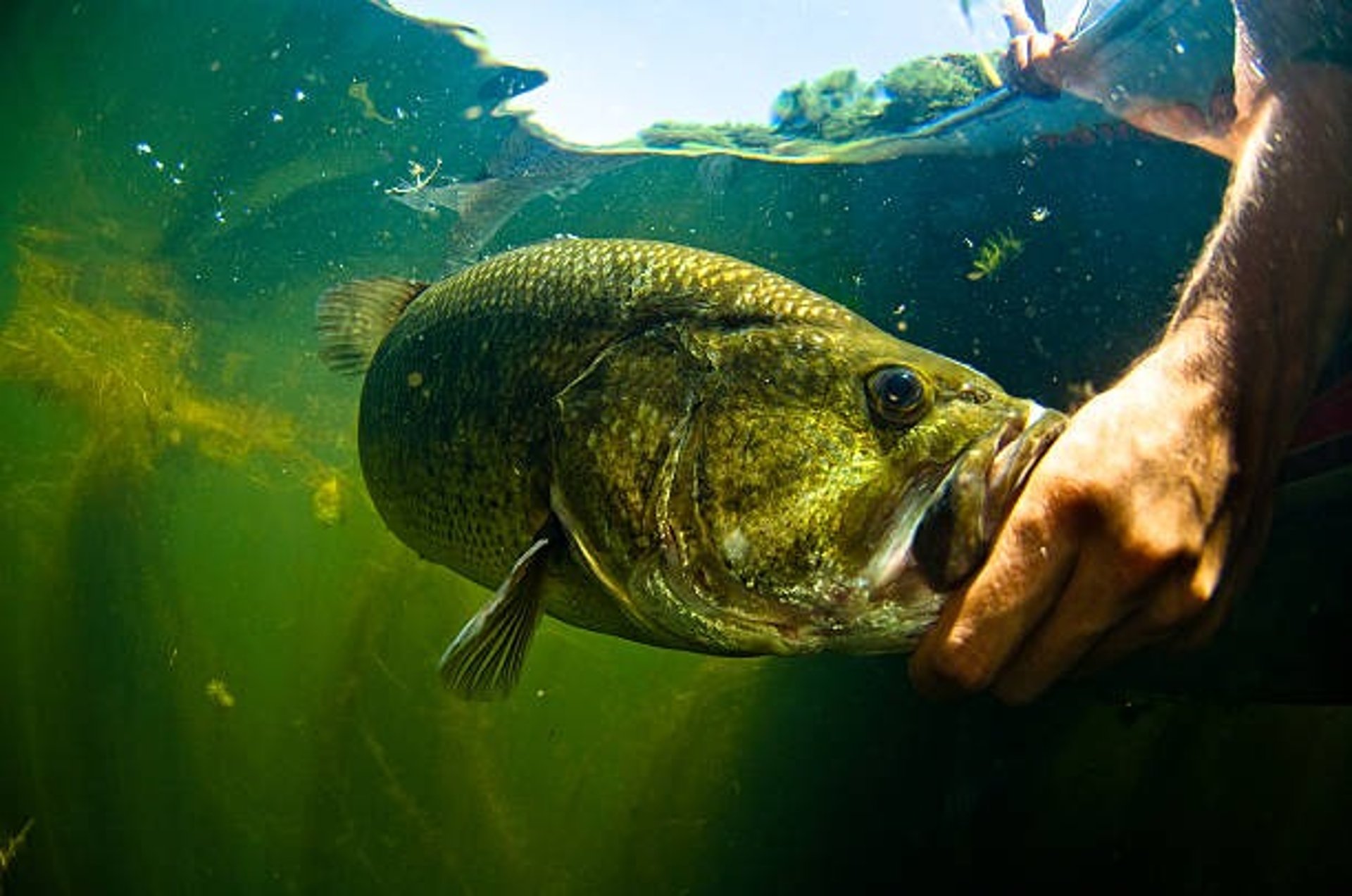 How do you democratize America's true #1 pastime? Shed some light on where to go and what to throw!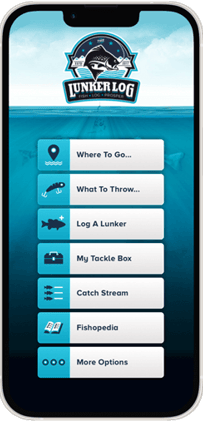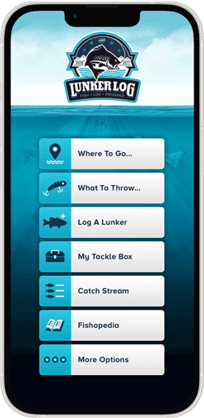 The Lunker Log is an entrepreneurial endeavor of mine and up-and-coming fishing platform, app, service and community that benefits aspiring anglers, seasoned veterans and professional guides/outfitters alike in achieving a more enjoyable and productive fishing experience through the access of historical and scientific angling insights and know-how as well as real-time, data-driven analytics and a host of other in-app and community features – all of which will help facilitate more productive fishing engagements for anglers and fishing related businesses alike.
So as a fairly avid angler, I am often approached by friends and parents that I know asking "Where can I go/take my kids fishing?", "What should I use?", "Do I need a fishing license?", "Do you want to just come with us?", "Can my kids just go with you and your boys?"... Well the truth is, I'm not as knowledgeable about these fishing factoids as they think and it takes a lot of time and patience to take kids fishing... especially if they aren't your kids! So... how do you democratize fishing for aspiring anglers and professional guides/outfitters alike to help achieve a more enjoyable and productive fishing experience? Enter The Lunker Log.
Through several months of user research, contextual inquiry and mobile ethnography I was able to prove out the need for an app or service that helps anglers fish more productively. I started with creating personas for the main user types I identified during the discovery phase and created some basic wireframes to share with the subjects I had made contact with during my research. Several rounds of wired revisions were conducted and shared with the angling test user base until such time that designs and prototypes could commence.
After several rounds of wires and peer/user reviews, the design process was underway. The Lunker Log was designed to be several apps in one based upon the many use cases that were identified during the discovery phase. Hundreds of screens were designed section by section in the order that the userbase ranked each feature or 'mini app' within The Lunker Log. Feedback was extremely positive throughout the process and several new suggestions and pivot points for improvement were gleaned by having a more detailed representation of the app to share with our initial cohort.
Perigee Labs engineers constructed a Beta app for the 'Fishopedia' section of the app which is available in the App Store today. Perigee Labs unfortunately dispanded before the app could be seen through to the end which is why I am now working with other developers to try and get the app released later this year.
The Fishopedia portion of The Lunker Log is available in the App store. The rest of the app is fully vetted out as far as design and specs go and being developed as we speak. Nearly 100% of users who experienced the prototypes or Fishopedia stated that The Lunker Log is far more informative, easier and fun to use than any other fishing app they had ever tried. Feedback showed that the vast majority would switch to the Lunker Log when it is completed due to these reasons. If you are an iOS or Android developer (and fisherman), please get in touch if you would like to become part of the team and see this project through!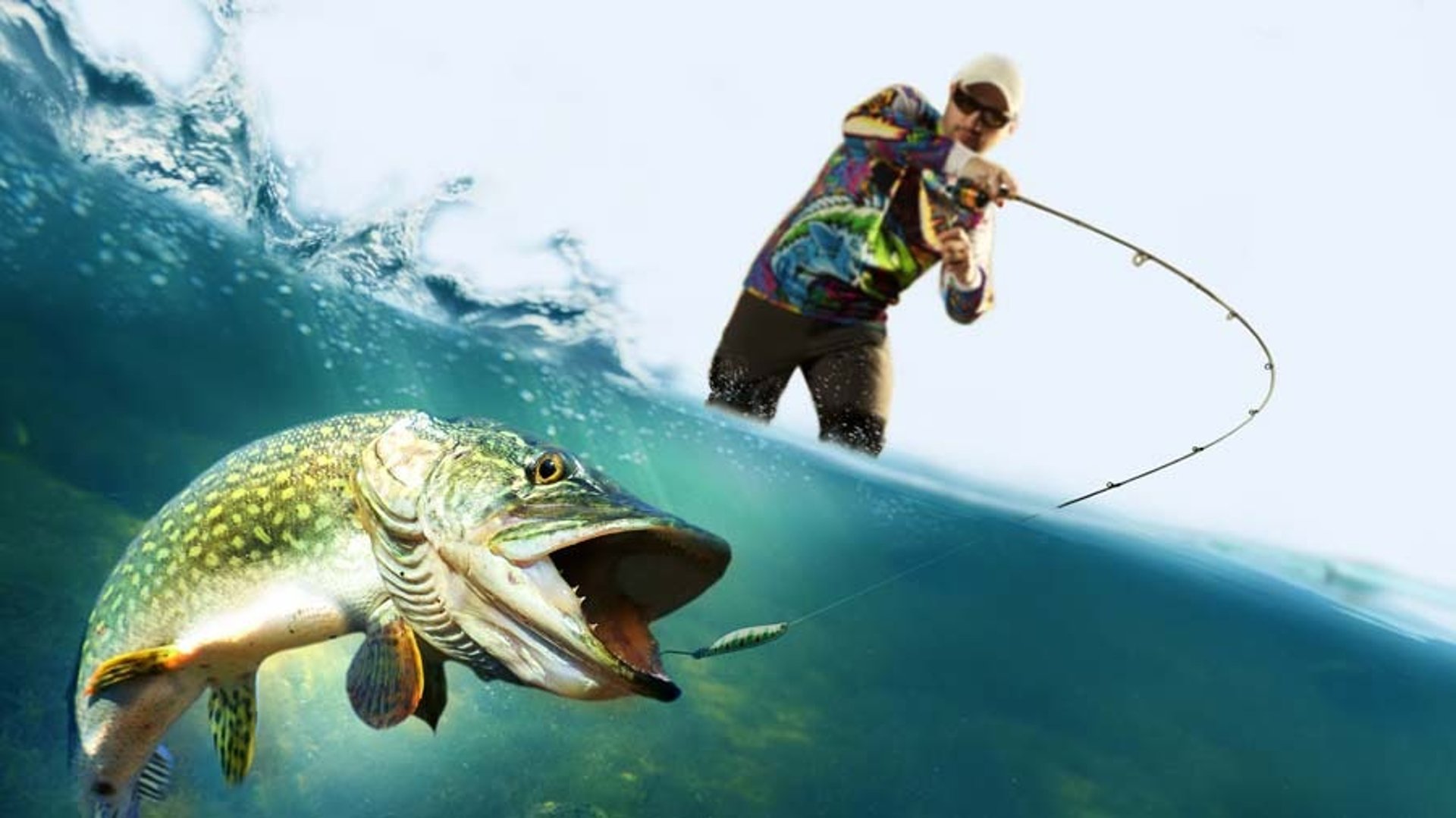 A site map, user flows and hundreds of wireframes were developed and refined prior to moving onto high fidelity designs and prototypes. LOADING, SIGN IN & HOME SCREENS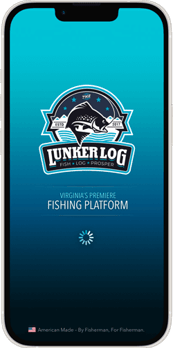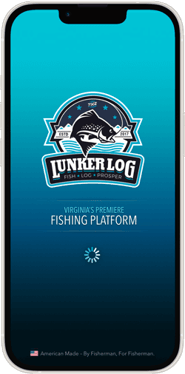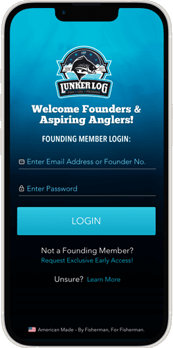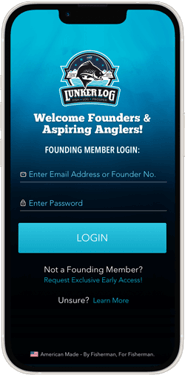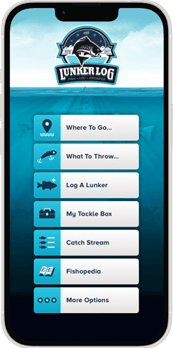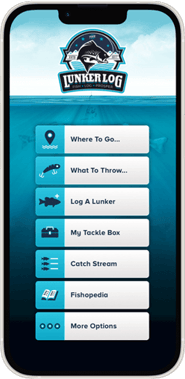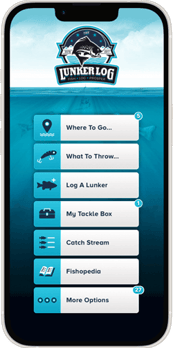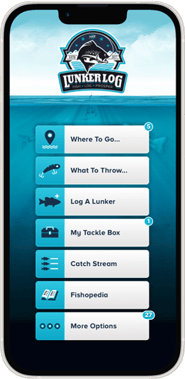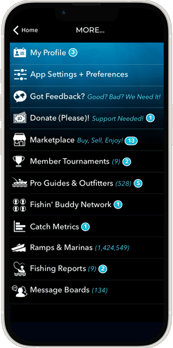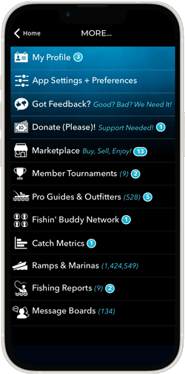 The Lunker Log is like having 7+ fishing apps in one. Explore where to go and what to throw, track your catches and gear, learn to tie specialty fishing knots, or simply learn about various fresh and saltwater fish species as well as well as how to catch them with the ultimate angling app.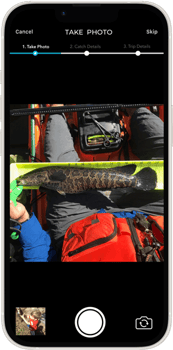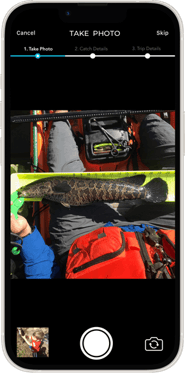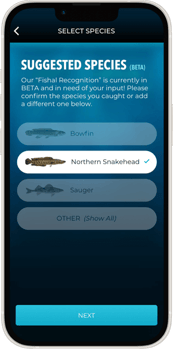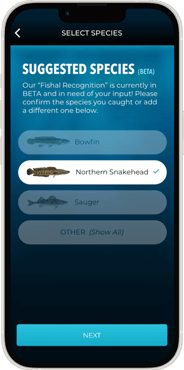 Anglers take a photo of their catch with their 
phone which is then analyzed for species with AI. Weather, location, time and date are 
instantly and automatically captured. Users can then add other relevant data about 
the species, size, tackle used, etc. to keep track and analyze their successes and failures overtime and compare with others.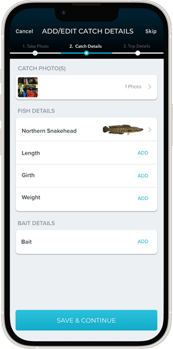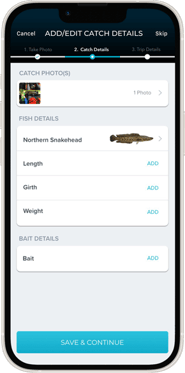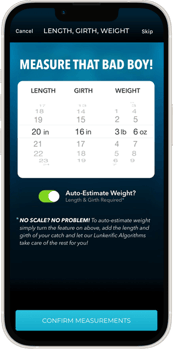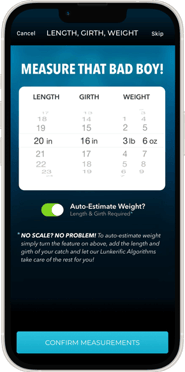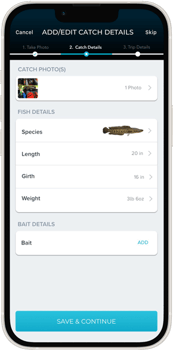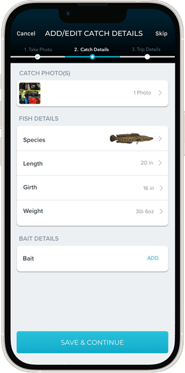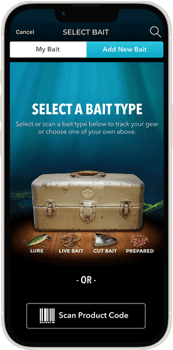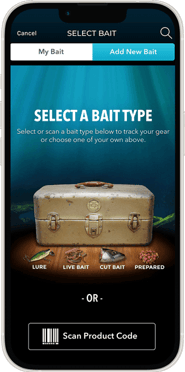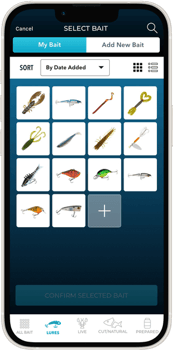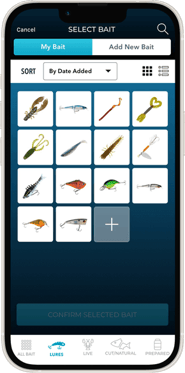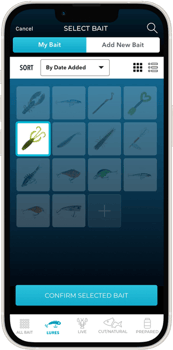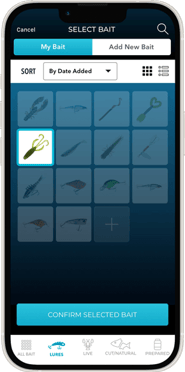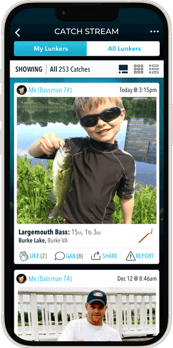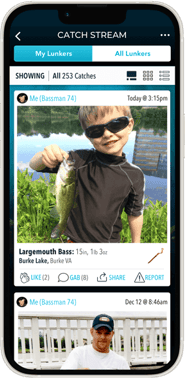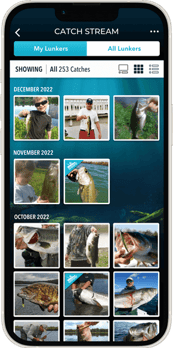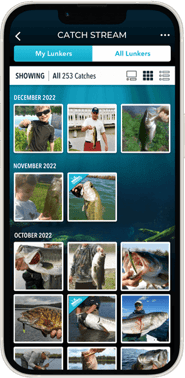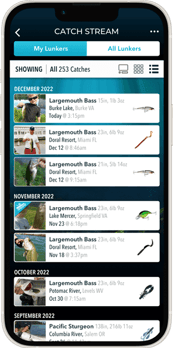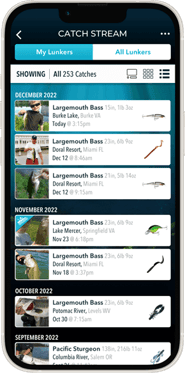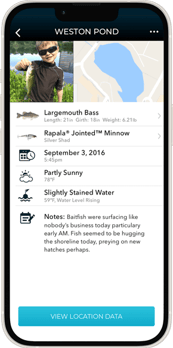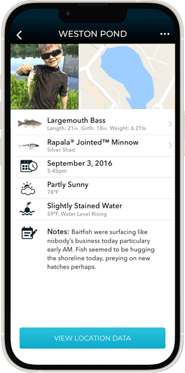 Explore, analyze and share your catch data in many ways or keep it all private... it's up to you. The more you log, the better your predictive fishing matrix becomes.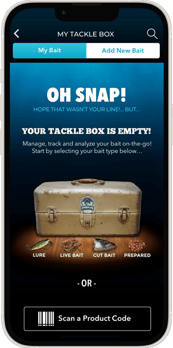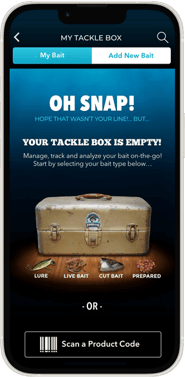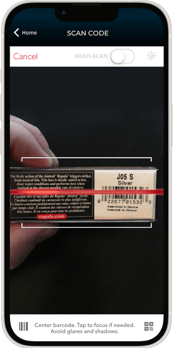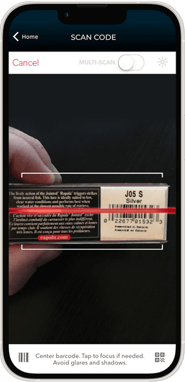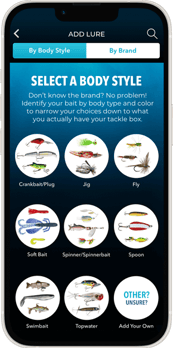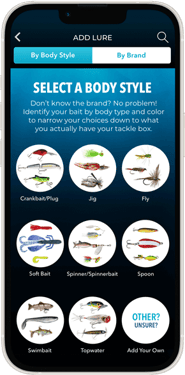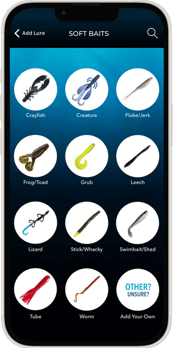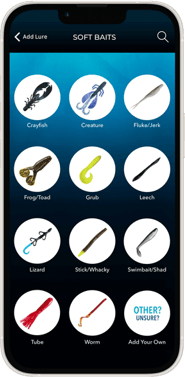 Add, remove and review tackle as needed. Keep your digital and real-word tackle inventory aligned and up-to-date. Purchase lures and bait that you may be running low on - or that may be trending -
all in one place!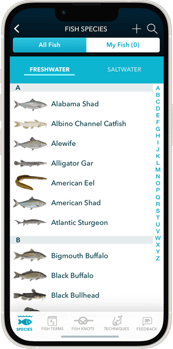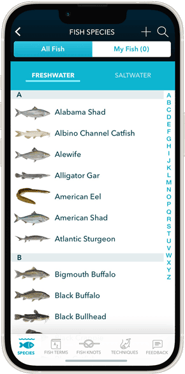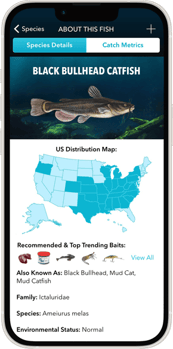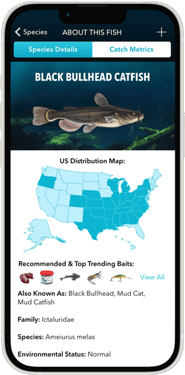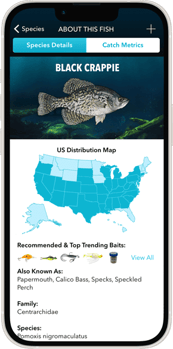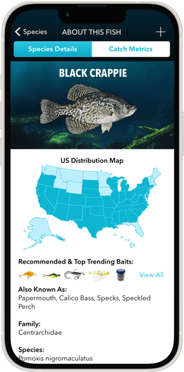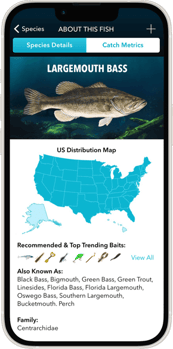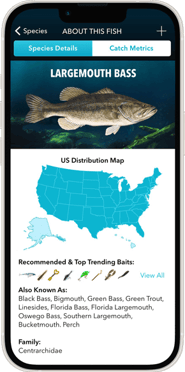 Fishopedia is the section of the app that has an indexed and searchable pocket fishing guide complete with fish species, range maps, specialty fishing knots among other tips and techniques that help users locate and land most species of fish.