I had the good fortune to work with The Great Courses on all things digital for more than a decade. From branding and omni-channel marketing to a plethora of apps and responsive experiences, I did it all and had an incredible experience.
During my tenure with The Great Courses (TGC) I researched, strategized, designed and implemented creative solutions and usability enhancements for all subscription-based and e-commerce products spanning across mobile and tablet apps, OTT devices (Roku, Apple TV, Fire TV, Google TV etc.) and the associated digital and responsive web experiences. I led a small team of UX and UI designers, oversaw and assured proper UX/UI implementation for both internal and external teams and had the opportunity to work with several notable firms along the way such as Viget Labs, 3 Pillar Global, Razorfish and Guidance to name a few.
My UX/UI design project responsibilities included the design (or redesign) of product pages, shopping carts, checkout flows, wish lists, watch lists, digital library, category pages, user profiles, dashboards, data visualization, personalization, gamification, landing pages, search, search facets, integrated omni-channel marketing initiatives and much more. There is way too much work to showcase over the many years I spent at The Great Courses, so I have added a small cross section of some recent work below to give you a taste of a few of my accomplishments along the way.
There were several website redesigns during my tenure at The Great Courses. Explore some of the Key Designs and areas of improvement for the latest redesign or view the Live Site.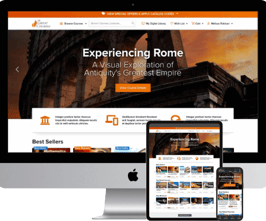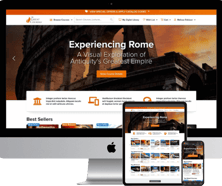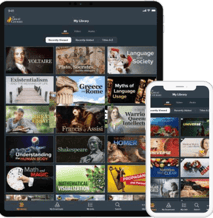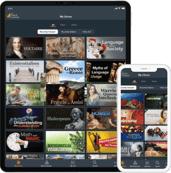 Mobile and tablet apps went through many iterations as well. Some required external agency integrations while the last few were completed 100% in-house. You can view the work below.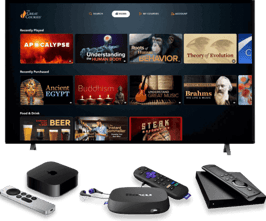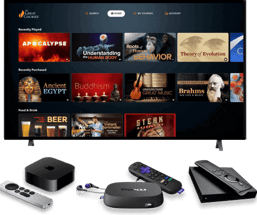 OTT apps (and channels) followed the same process as the responsive Great Courses website and apps. You can view/download the apps or explore the designs below